i have a change to do Live Art session at the Apple Store in Singapore, on 21th January 2018, teaching people how to use Affinity Photo for iPad.
It was a great experience to share to people from different age and different background, and teach them how to create Monster with a simple shape using Affinity Photo app on iPad pro. Most of them are really surprised about how good and how easy to use this app
.
screenshot from Apple.com
This is the final result of what I share that day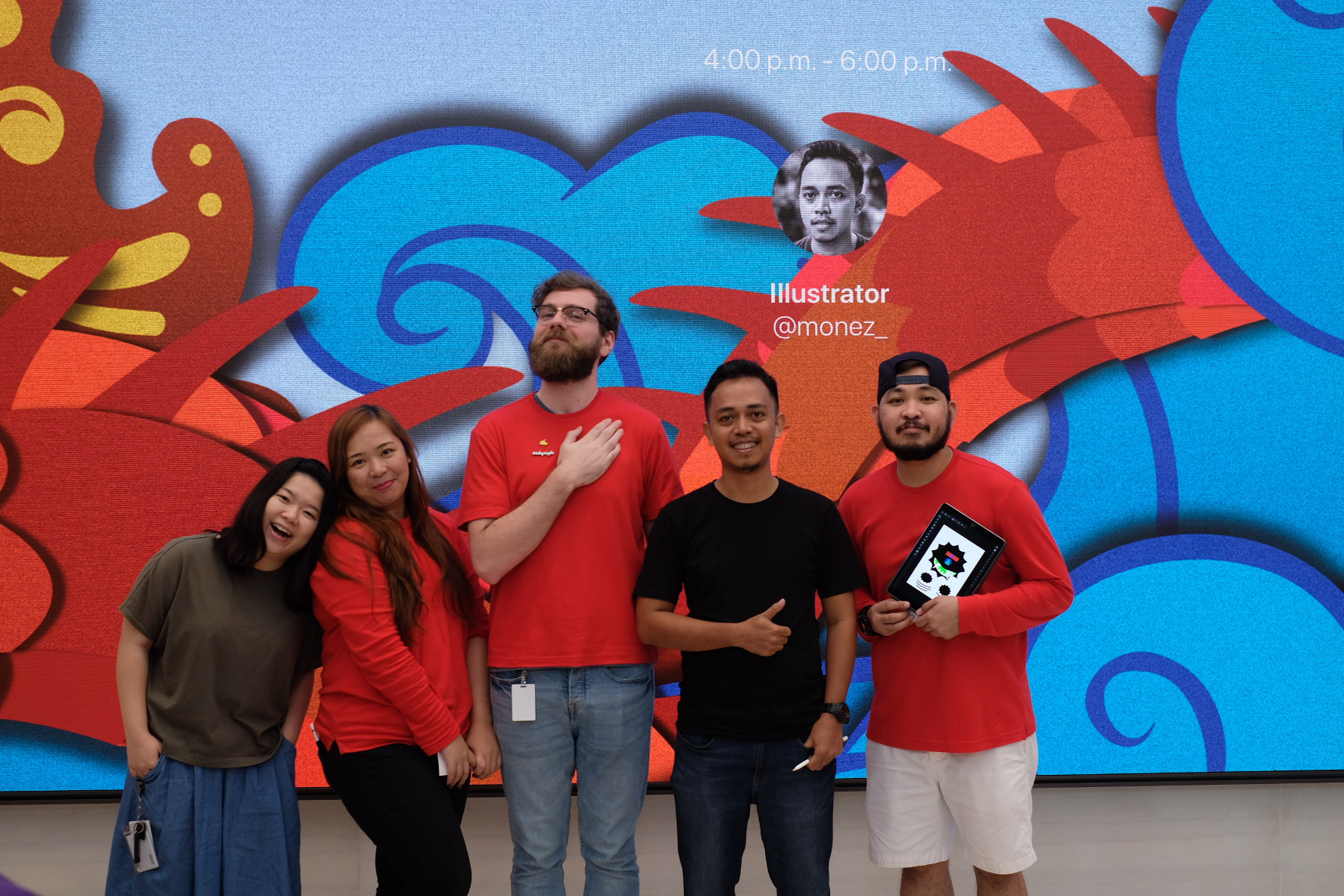 With Apple Orchad Road Singapore team.